Fresh Fruit with Poppy Seed Dressing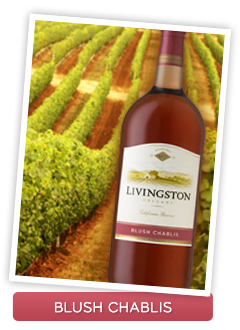 Prep time: 15 minutes.
Cook time: 15 minutes.
Serves Serves 6 guests.
1 banana, sliced
1/2 cup orange juice
1 tablespoon lime juice
2 tablespoons poppy seeds
1 tablespoon raspberry vinegar
1/4 teaspoon olive oil
1/4 cup raspberries
1/8 teaspoon salt
1/8 teaspoon cayenne pepper
1 cup seedless red grapes
1 cup cubed watermelon
1 cup halved fresh strawberries
1 cup cubed canteloupe
1 cup blueberries
1 cup sliced plums
In a blender or food processor, combine banana, orange juice, lime juice, poppy seeds, raspberry vinegar, olive oil, raspberries, salt and cayenne pepper, and puree until smooth.
Cover tightly and refrigerate until ready to use.
Combine grapes, watermelon, strawberries, cantaloupe, blueberries and plums in a large bowl. Pour dressing over fruit and toss to coat.
Pairs well with Livingston Cellars Blush Chablis.