Turkey Spirals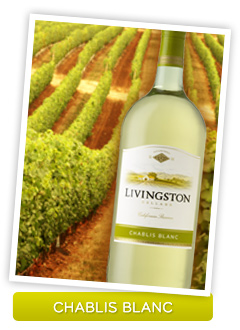 Prep time: 2 hours.
Serves 24 guests.
1/2 cup (4 oz.) soft cream cheese
2 thin slices lean turkey or ham (about 1 ounce each)
small leaves fresh basil or parsley
24 Wheat, Buttercrisp, Sesame, Onion or Reduced-Fat Wheat Crackers
Step One: If cheese is stiff, set aside at room temperature to soften. Spread 2 to 4 tablespoons cheese in thin layer on each turkey or ham slice. (The amount of cheese needed depends on the size of the slices.)
Step Two: Roll up tightly from short end and wrap each roll, separately, in plastic wrap. Refrigerate for 2 hours or until ready to serve.
Step Three: With sharp knife, trim ends of each roll, then cut into 1/2-inch slices. To serve, place basil or parsley leaves on crackers. Top each with one spiral.
Pairs well with Livingston Cellars Chablis Blanc.