BBQ Marinated Flank Steak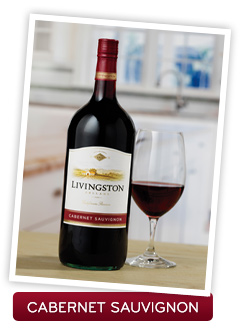 Prep time: 20 minutes.
Cook time: 20 minutes.
Serves 4 guests.
1/4 cup soy sauce
3 tablespoons honey
2 tablespoons distilled white vinegar
1/2 teaspoon ground ginger
1/2 teaspoon garlic powder
1/2 cup vegetable oil
1 1/2 pounds flank steak
Step One: In a blender, combine soy sauce, honey, vinegar, ginger, garlic powder and vegetable oil. Blend for 15 seconds.
Step Two: Lay steak in a shallow glass or ceramic dish. Pierce flesh all over front and back with a sharp fork. Pour marinade over steak, then turn and coat the other side. Cover, and chill in the refrigerator 8 hours, or overnight.
Step Three: Preheat an outdoor grill for high heat.
Step Four: Place grate on highest level, and brush lightly with oil. Grill steak for 15 to 20 minutes, turning once, to desired doneness.
Pairs well with Livingston Cellars Cabernet Sauvignon.