Chicken Salad Without A Country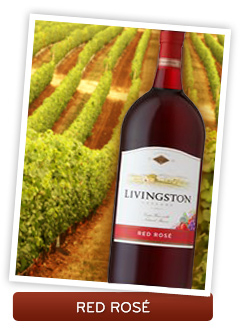 3 to 4 Boneless Skinless Chicken Breasts
1/3 cup Mesquite Barbecue Sauce
2 TBS. White Wine Vinegar
1 TBS. Lemon Juice
1 TBS. Dijon Mustard
1/4 tsp. Ground Black Pepper
1 small Garlic Clove, finely chopped
4 TBS. Olive Oil
6 cups Mixed Salad Greens
1 Pear, cored and thinly sliced
Step One: Rinse chicken and pat dry. Brush chicken breasts with mesquite sauce.
Step Two: Over hot coals or in broiler of oven, grill chicken about 4 to 5 minutes on each side or until chicken is no longer pink when cut into. Let cool. Slice chicken into thin strips.
Step Three: In small covered container mix vinegar, mustard, pepper, and oil; shake well.
Step Four: To serve, place salad greens on plates and top with chicken and pear. Sprinkle with vinaigrette.
Pairs well with Livingston Cellars Red Rose.