Grilled Mahi-Mahi with Lemonade Marinade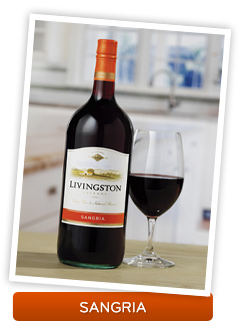 Prep time: 30 minutes.
Cook time: 6 minutes.
Serves 6 guests.
2 pounds Mahi-mahi steaks or other fish steaks
3/4 cup Florida lemon juice
1/4 cup worcestershire sauce
2 tablespoons chili sauce
2 tablespoons fresh chopped parsley
2 tablespoons Florida honey
2 tablespoons fresh chopped basil
1 tablespoon minced garlic
1/2 teaspoon white pepper
Step One: Place fish in single layer in glass dish that will hold marinade. Mix remaining ingredients and pour over fish.
Step Two: Marinate in refrigerator for at least 30 minutes, turning once. Remove steaks from marinade and place on well oiled grill over medium-hot coals 4 to 6 inches from the heat.
Step Three: Grill 2 to 3 minutes on each side or until fish flakes easily when tested. (Fillets less than an inch thick do not have to be turned during cooking.) Carefully remove fish to a warm platter. Serve immediately.
Pairs well with Livingston Cellars Sangria.